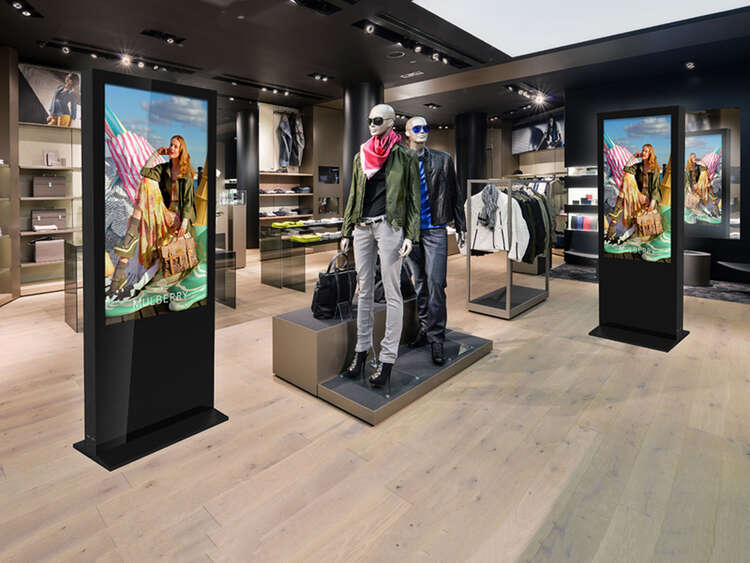 Sign of the Times: Why Sustainable Signage Is So Important
May 19, 2022
Why does sustainable branding matter?
Sustainability in branding can be hard to achieve, but at Aura we are dedicated to doing our bit.

Taking care of our planet and minimising our effect on the environment is more important than ever. This makes it a key consideration for every business, which is why we aim to make our own business practices more sustainable and provide sustainable solutions to our clients wherever possible.
To achieve this, we continue to innovate and work with our suppliers to improve the sustainability of our offerings. In doing so, we are able to extend our efforts to our clients and allow them to simultaneously improve their sustainability.
There are so many ways to make your business more environmentally friendly. One of the easiest things you can do is use sustainable signage. This includes upcycling, using recycled materials and choosing products with long life spans.
Sustainable signage is an important part of any business that wants to be environmentally friendly. It helps customers understand why you're doing things differently, and encourages them to buy products made by companies that care about the environment.
How much do consumers care about sustainability?
A Unilever study found that 1 in 3 people choose to buy from brands they believe do good for the environment. However, it's important that you're authentic to your claims. This involves having a sustainability pledge and staying committed to it.
Sustainable branding is a great place to start. You can show your customers how you are trying to be kinder to the environment when they visit. Sustainable signage is the perfect first step in your sustainable branding journey.
How can you make signage more sustainable?
When your signage needs an update, it can be hard to find sustainable options. However, we're delighted to tell you your search is over.
We have great sustainable signage solutions!

RE:SIGN
First is our brand-new service RE:SIGN. Whether you need a refresh or completely new signage, this is the answer. We take your existing hardware and re-cover it with your new design. This reduces the amount of waste typically produced, by re-using components of your original signs.
This method can be used on both interior and exterior signs. Our installers always carry out all the necessary prep and finish work to ensure the end result is flawless.
Digital Signage
Our second solution is digital signage. As an innovative method of branding, it is both highly effective and significantly more sustainable than traditional signage. Did you know our brains are wired to respond to motion? So, using moving visuals captures attention far better than static signage and reinforces brand recognition.
Digital signage not only enhances your spaces but upgrades your marketing potential whilst simultaneously minimising the waste associated with traditional signage. Choose from a range of signs including touch screen, interactive displays and interactive digital signage.
What are the benefits of sustainable signage?
Reducing waste is the key benefit of investing in sustainable signage, but not the only one. As well as making your organisation more sustainable, you can reduce costs and production delays. Aura's RE:SIGN service minimises waste and time. We recover your existing signs, so you don't have to wait for brand-new signs to be manufactured and installed.
Digital signage significantly reduces waste and time too. It removes the need to commission signage in the future. Update and change your content as much and as often as you want with the click of a button! Utilise interactive signage, create video walls with connecting screens and synchronise multiple displays.
With its wide range of applications, digital signage is a clear winner.
What's more, digital signage is arguably the best form of Out-of-Home advertising. According to a collaborative study published by JC Decaux, investments in Out-of-Home advertising increased ad recall by 51% and purchase intent by 16%! The flexibility of digital signage enables you to use big data to inform targeted messaging. This means you can reach audiences at relevant times.
This means you can base the ads you show at specific times on data. This includes geographical location, audience demographics in these locations and audience mindset. Showing ads based on data can improve their effectiveness and increase your ROI.


Elevate your marketing and your sustainability with digital signage.
Are you interested in sustainable signage? Get in touch with us for a free design consultation!