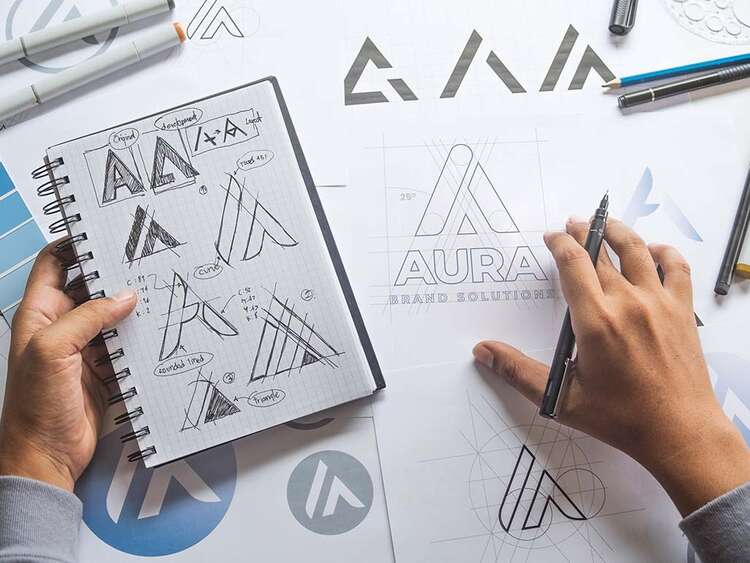 Branding in a nutshell: How to make your brand iconic
April 26, 2023
To be iconic means to be widely known and well-established. When your current or potential customers see your content online, out and about or at events, they need to recognise that it's you in an instant. To be easily recognisable, you must create a strong, consistent brand. But that's not all it takes to make your brand iconic. As well as being strong and consistent, you must also make an impact and resonate with your audience.
What exactly is a strong & consistent brand?
Firstly, by a strong brand, we're referring to a brand with fresh, eye-catching, and unique visual and messaging elements. This includes the company's logo, colour scheme, font choices, and tone of voice. All of these elements should work together to create a clear and cohesive brand image in the consumer's mind.
Your image and identity set you apart in such a diverse and digital environment.
A consistent brand, on the other hand, is about making sure that all these elements are used in the exact same way across all touchpoints. This includes everything from the company's website and social media accounts to promotional materials and even the way that employees interact with customers. These rules are often laid out in a brand guideline document – do you have one? If so, what does yours say? By maintaining consistency, you can create a strong and recognisable brand image that is easily identifiable.
Why is it important to maintain a strong consistent brand?
First and foremost, it helps to build trust and credibility with customers. When your company presents a consistent image, it implies that you are professional and reliable, which can encourage customers to choose you over a competitor.
Additionally, a strong consistent brand can increase recognition, loyalty, and trust. When customers are consistently exposed to the same visual and messaging elements, they are more likely to remember the brand and compound the relationship they have with you more in the future, leading to more sales and more returning customers. This makes brand recall an important predictor of purchase intention and brand loyalty.
As we mentioned at the start – your brand must also resonate with your target audience. What does this mean? They must feel connected to your brand and your brand 'story'. Can they identify with you? Can you solve a problem they have? If the answers are no, you may need to rethink your brand or target audience. Your brand personality is essential here, as is how you communicate. Developing a tone of voice guide can help you outline the type of language your business will and won't use according to your audience. Your brand voice must also be consistent across all your communications touch points.
So, is your brand iconic?
If you've got room for improvement on what we've discussed so far, you might wonder if a full rebrand is necessary to achieve all of this and become an iconic brand. The answer is no! In many cases, a simple brand refresh can be just as effective. This might involve updating the company's logo or colour scheme, refining your guidelines or finding new ways to use existing elements more consistently.
For example, see the transformation we did for Loram – we refreshed their existing logo and created brand guidelines to build consistency across their digital and physical communications, workwear, stationery and office signage. All of this has given them a clear and modern identity.
Once you've established your brand and tone of voice guidelines and used them consistently through all touchpoints, you're on your way to becoming an iconic brand!
Remember: While a complete rebrand is not always necessary, it is essential to periodically assess and refresh your brand to maintain strong brand identity and consistency. If you would like us to take a look, we offer in-depth brand audits where we will give an independent view of where you can improve and what to do to get you on the right track.