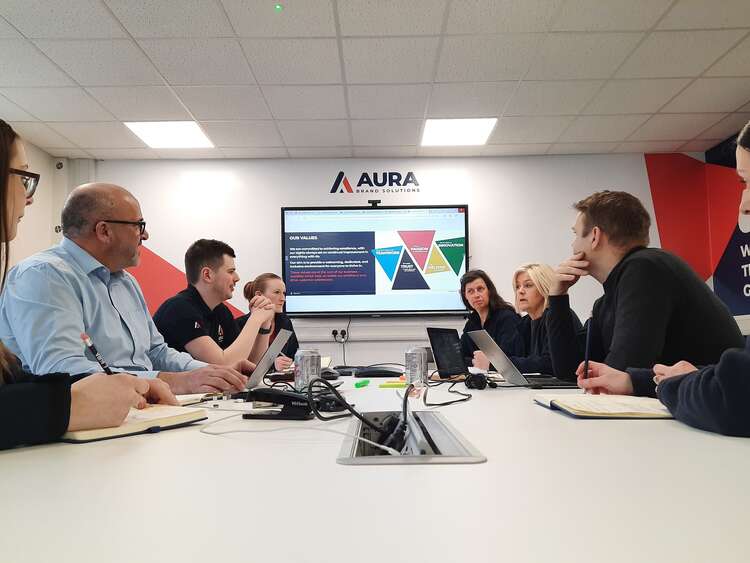 Branding in a nutshell: Internal communications is your secret weapon
May 02, 2023
In a modern business environment, effective employee communication is vital for success. Disengaged employees perform poorly- and that affects the success of your business. It is the responsibility of all managers, leaders, and employees to ensure that internal communication channels are working effectively, and that all stakeholders are informed, engaged, and motivated.
In the past, internal communications were primarily the responsibility of the HR department. However, as the business landscape has changed, it has become increasingly important for companies to view internal communications as a shared responsibility and a vital aspect of internal marketing.
This shift in perspective is due to the realisation that proper internal communication is not only a HR responsibility but a business one, as it's a powerful tool that can drive productivity, employee satisfaction, and ultimately business success.
What can be done to improve internal communications?
One of the key ways companies can improve their internal communications is by investing in an intranet site. An intranet site serves as a centralised hub for all internal communications, which can include company news, employee announcements, and resources.
This can be a valuable tool for keeping employees informed and engaged with the company and can help to foster a sense of community within the organisation.
What is an intranet site?
An intranet site is a website that is only accessible to those with the credentials to log in, the most common example is a SharePoint site with Office365.
In order to maximise the effectiveness of an intranet site, you need to be creating content as almost as actively as on your consumer-facing blog. The content will be different, but a similar level of thought and time should be spent on both. Sharing wins and highlighting news, such as employee of the week, can encourage engagement and boost morale. It's also a good way for employees to become more comfortable interacting with different departments and promoting effective communication throughout the business.
Other ways to improve internal comms.
Another important aspect of internal communications is the focus on employee well-being. Companies should make it a priority to support the physical and emotional well-being of their employees.
This can be achieved through measures such as offering employee assistance programs, providing regular opportunities for anonymous employee feedback, and promoting a positive work-life balance.
By investing in employee well-being, companies can create a culture that values and supports their employees, which can lead to increased productivity and employee satisfaction.
High-quality employee communications are essential to create an iconic brand, by curating and implementing a well-thought-out internal marketing plan, you can ensure that employees are informed, engaged, and motivated to contribute to the success of the organisation.
If you want to know more, get in touch with us below.