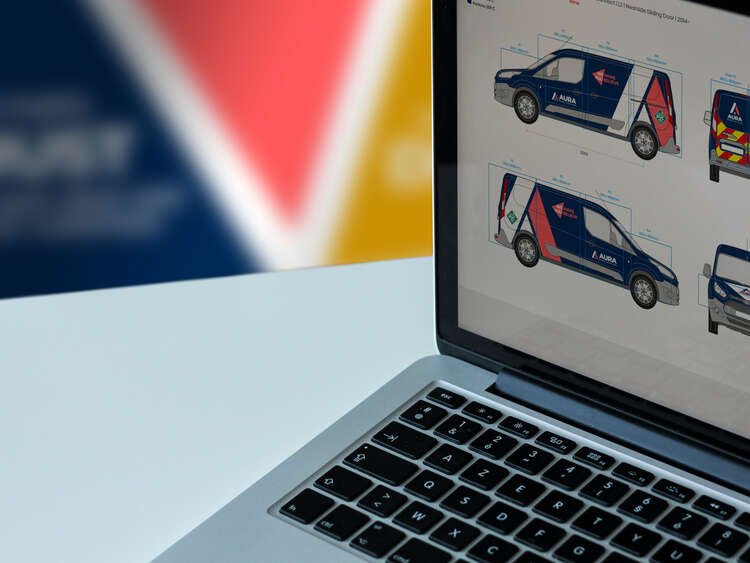 Why consistency is key to a positive brand experience
November 30, 2018
It's been proven in many studies that repetition is the key to familiarity and recognition in consumers. It's often said that the most effective message is one that's repeated – and that doesn't just mean slogans and straplines. From tone of voice to visual branding and physical spaces, even down to customer experience when interacting with staff – displaying a united image is hugely important.
Brands that cultivate a consistent image effectively build loyalty and trust in their customers. When customers have a consistent and dependable interaction with a brand, they feel that they can rely on them time and again for the same experience. A clear example of this is in hotel chains or restaurants. Customers feel comfortable eating in a familiar chain such as Wagamama or staying at a Hilton Hotel because they know exactly what to expect. One study even quantifies how consistency can affect an organisation's revenue, with brands that present a unified identity earning up to 23% more on average.
A consumer's experience within the physical space a brand occupies has a big impact on their perception of the organisation. At Aura Brand Solutions, we've supported a wide range of organisations to create spaces that effectively represent their brand image, from decorating building exteriors to refurbishing interior surfaces and furniture to ensure an overall continuity of design.
A united brand image is also important in spaces that aren't necessarily customer facing. Staff are one of the most important assets and ambassadors of a brand, so their physical working environment should reflect the identity of the whole organisation. We've helped many organisations achieve this in their workplaces – for example HSBC's office interiors were transformed using printed wall wraps and cut window films to reflect the brand image.
Aura Brand Solutions has also enabled global company Portakabin to create a consistent image through helping to unite all of its businesses under one name. The project included wrapping the exterior of two storey buildings, painting windows and doors, installation of large illuminated signs, branding office interiors, along with wrapping hundreds of vehicles.
An example of when organisations fail to create a consistent image is through rebranding. If designed well, rebranding is usually a positive step for companies, however when not implemented effectively it can have a negative impact on consumer perceptions. A common mistake when undertaking a rebrand is overlooking old logos or imagery on signage and company vehicles. Attention to detail is key here, along with a quick turnaround of works to avoid damage to the brand.
Our extensive production capabilities at Aura Brand Solutions mean that we can effectively rebrand entire fleets of vehicles within a tight time period, to ensure there is no negative effect on brand image or customer experience. This was demonstrated in a recent project delivered for Welsh rail passenger service Keolis Amey, which involved a full fleet of trains being stripped and rebranded in a single weekend.
Brand image is more than just the visual appearance of a brand, but also takes into account all consumer's experiences and interactions with it. A seamless identity across all touch-points with a brand helps to reinforce the aims and objectives of an organisation. If your organisation is undergoing a rebrand or you're looking to create a more unified image, contact us to discuss how we can help.