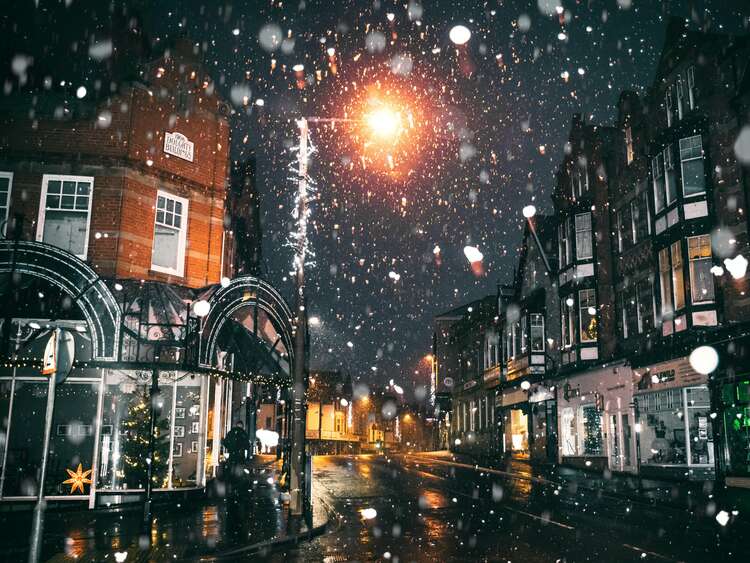 Is Your Workplace Winter-Ready?
November 05, 2021
Getting your facilities and vehicles ready for the winter is super important. The winter months can bring damaging harsh weather and make people more prone to illness. To combat these adverse effects there are several precautions you can take to safeguard your business.
Here are a few products that will instantly make your workplace winter-ready and give you peace of mind.
Virus Guard
Our highly recommended Virus Guard protection can play a key role in protecting your staff and customers this winter. Germs, bacteria and viruses spread faster in cold weather due to the air becoming drier.
By providing a protective coating to surfaces and fabrics, Virus Guard is scientifically proven to kill 99.9% of all bacteria and viruses including Covid-19. This makes it the ideal solution in the colder months when Covid-19 and other viruses may be more prevalent.
With a lifespan of up to 3 years, Virus Guard means you don't need to worry about constant cleaning and the associated high costs.
Click here to find out more about Virus Guard!
Hygiene Stations
Hand hygiene is increasingly important as the weather gets colder and germs spread. As germs travel faster in dry air, the use of hygiene stations is a great way to help mitigate the transference of bacteria and viruses in the workplace.
Having hand sanitiser and disinfectant stationed at strategic locations such as entrances, kitchens and hot desks encourages regular hygiene practices as habit. By also encouraging any visitors to use the hygiene stations when they enter your premises, you can further reduce the spread of germs and protect your staff.
At Aura, we have our own branded hygiene stations situated throughout our offices, factory and installation centre to help keep all of our staff and visitors germ and Covid-free!
Climate Control Films
Do you know about climate control films? Glass and window films are not just for decoration – they can have great technical properties too!
Capable of managing heat and solar energy transfer, these thermal films can make significant difference to your heating bills.
Climate control films are a great, cost-effective option for managing heat due to their insulating and heat-reflective properties. They can be the perfect solution for premises that only have single glazed windows, by giving them the insulation properties of double glazing. Similarly, buildings that are double glazed can reap the benefits of triple glazing.
Film application is much cheaper and faster than replacing windows, making it a far more practical choice for many organisations who want to improve the comfort of their internal environment and their energy efficiency.
Climate Control films have the added benefit of making your business more environmentally friendly by providing temperature control for all seasons. For example, in the summer the films reflect glare, UV rays and infrared light without affecting the transmission of natural light. By reducing the need for heating, artificial light and air-conditioning, you can make great energy savings.
Find out more about protective glass films here.
Blocksil
If you're concerned about your vehicles, buildings or roofs this winter, Blocksil could be the answer you've been looking for. Blocksil coatings have a wide range of application aimed at providing sustainable, energy and labour-saving solutions.
Anti-corrosion coatings such as the Graphene Enhanced Topcoat, which is a solvent-free one coat system, are surface tolerant and provide waterproofing almost immediately. The coatings are fire tested and available in a range of colours meaning they can be applied to almost any exposed surface.
Notably, their use on rail carriages and flat roofs makes these coatings a worthwhile investment, especially during winter months. They're a highly effective solution, providing protection from water ingress and other damage caused by harsh weather conditions. Suitable for both preventative purposes and repairs, including preventing vandalism, protective coatings provide the ideal solution for all surfaces.
Even if surfaces are already damaged or cracked, Blocksil repair coatings completely seal and plug any potential leaks. By preventing the need for complete replacement, they can significantly extend the lifespan of your buildings and vehicles.
With winter approaching, we provide plenty of options that can help you safeguard your employees, keep your offices open, and keep operations ticking over.
So, if you're looking to get your workplace winter-ready and know that your organisation would benefit from any of these solutions, get in touch with us today to see how we can help!