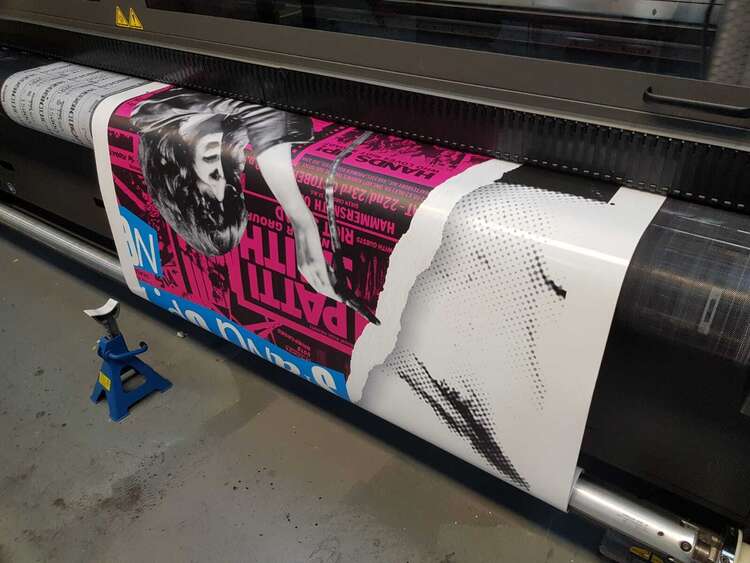 5 Powerful Tips For Totally Transforming Your Spaces
January 31, 2022
Architectural branding conveys brand identity and culture, making it vital for your business's success. It influences how your business is perceived and how your employees feel. So, what better way to start your year than with new branding!
Here's how to make your branding the best, and win over customers and employees alike by creating a cohesive, memorable brand experience.
5 powerful ways to transform your spaces
Interior branding
Creating an immersive experience with interior branding is an opportunity you shouldn't overlook. Branding starts from within; wall and floor wraps, graphics and signage transform empty spaces into bold, branded statements. Expertly designed interiors are key for experiential marketing, helping to develop brand awareness and loyalty by engaging and evoking emotions in visitors.
They also help to align employees with your organisation's core values and boost morale and productivity, especially if you involve them in the idea creation process! Whether it's public-facing or behind the scenes, there's incredible value in investing in interior branding.

Your interiors create a feeling; how do you want your customers and employees to feel when they walk in?
Exterior branding
It's not just your interiors that are important! The exterior of your premises plays a key role in your brand image as it's often where first impressions are created - this is how you show the outside world who you are. Well-presented, recognisable exteriors create a professional perception.
Make the most of your exteriors by branding them with wraps, graphics and signage. Eye-catching exteriors also stand out to passers-by and reinforce brand recognition. A person sees a brand 5-7 times before recalling it so it's worthwhile taking opportunities to create brand impressions!
DI-NOC
The king of 'refurbish, don't replace'! DI-NOC's endless application potential means you can transform doors, desks, countertops, and all your other touchpoints, with a flawless, durable finish. Using expert design, you can achieve an expensive aesthetic for a fraction of the price - giving the impression of a complete renovation. It also has the added benefit of being easily removable, making it far more viable to change your look in shorter time periods.
With over 1,000 effects and colours to choose from and no downtime, DI-NOC saves you the time and cost of replacing fittings and furniture, without compromising on appearance. It's even a more sustainable solution as it's fully recyclable, enabling you to repurpose what you already have and reduce your organisation's environmental impact!
Digital Signage
Dynamic and fun, digital signage is a great addition to any space. Moving imagery immediately captures our attention, making digital signage a powerful tool for influencing decision-making.
The ability to instantly change the information you want to display wirelessly allows you to take advantage of the changing wants and needs of the customer and removes the cost and production time delays of traditional methods. This massively improves communication with your customers. In contrast to static signage, the ability to run several ads at once and even incorporate animations and video makes digital signage dramatically more effective.
Whether it's for shops, restaurants, offices or warehouses, the utilisation is endless. From interactive screens to digital wayfinding to SMART posters, there's a solution for every environment. Digital signage also has the added benefit of reducing material waste and being more environmentally friendly than traditional signage.
Window Manifestations
Did you know health and safety regulations require glass to be marked with manifestations to prevent accidents? But don't worry, you don't have to put unsightly warning signs everywhere. Instead, take the opportunity to transform empty expanses of glass and extend your branding capabilities with window manifestations.
Enhance your spaces with unique, cost-effective designs; from privacy films, to etched designs, to printed graphics. They're also ideal for central areas such as boardrooms for creating sound and sight barriers without completely closing in the space. Many of our films even provide UV protection and temperature control so you can save on your energy bills!
Used together, these 5 steps are the ultimate architectural branding powerhouse.
Now that you know about 5 ways to transform your spaces, are you ready for a makeover? Whether it's just a refresh or a full transformation, our team will collaborate with you to get your branding looking outstanding!

Get in touch today to see how we can give your spaces a new lease of life in 2022.